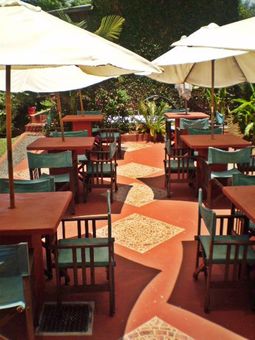 La Strada Residencial is located in the center of Puerto Iguazú, just a 6 minute walk from Casino Iguazú, at 1 km from the Bus Station and at 17,5 km from the Iguazú Falls. This hotel features outdoor pool and front desk staffed during 24 hours.

Rooms are equipped with air conditioning, cable TV and private bathroom with toiletries and hot water shower. Select units are duplex, with beds on the ground floor and upper floor. The hairdryer may be requested at the front desk and is subject to availability.

Complimentary breakfast is served and it includes fruits, cereals, breads and jams, as well as juices and hot beverages. The property also features a bar and restaurant where guests can enjoy lunch, dinner and even some snacks.

The hotel has a solarium and complimentary luggage storage and alarm clock are available.

The Triple Frontier is at 12,5 km away, the Friendship Bridge (Puente de la Amistad) is at 19,5 and the Cataratas del Iguazú International Airport can be reached in 20 minutes by car.