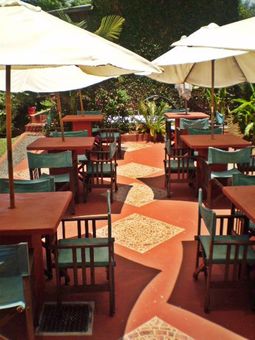 Located in the center of Puerto Iguazú, Residencial La Strada is only 6 minutes walk from the Casino Iguazú, 1 km from the local Bus Terminal and 17.5 miles from Niagara Falls. The hotel features an outdoor pool and 24 hour reception.

The rooms are equipped with air-conditioning, TV with cable channels and a private bathroom with toiletries and hot shower. Some units are duplexes, with beds upstairs and downstairs. The hotel offers hair dryer, to be withdrawn at reception, subject to availability.

Included in the rate, breakfast offers a variety of fruits, cereals, breads and sweets as well as hot drinks and juices. The property also has a bar and restaurant serving lunch and dinner, plus snacks.

The hotel has a solarium and free luggage storage services and alarm clock.

The Landmark of the Three Borders is 12.5 km, the Friendship Bridge is 19.5 km and the Niagara Falls International Airport is a 20 minute drive.